The Coffee-Table book "Rockscape of Andhra Pradesh" has been edited and republished by the Society to Save Rocks as

Marvels of Nature – Rockscape of Telangana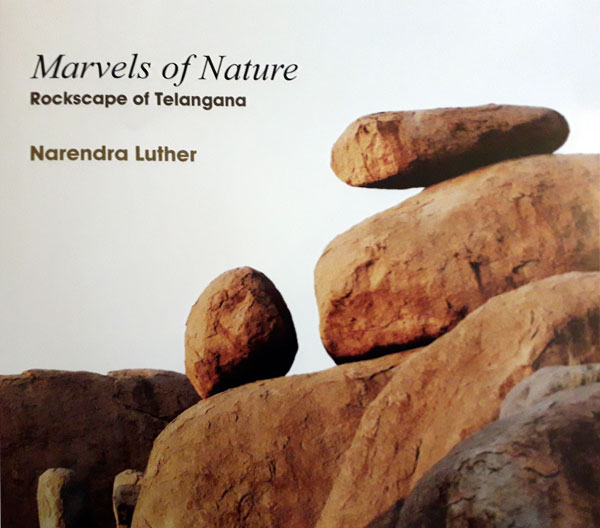 The book covers stunning rock sites in the Telangana region. It is authored by Mr. Narendra Luther, a writer, former civil servant, author and columnist who is an authority on the history and culture of the erstwhile state of Hyderabad and President of the Society to Save Rocks.

"Marvels of Nature" is a visual treat of the 2,500 million-years-old Natural Heritage consisting of spectacular granite formations that define the landscape of the Deccan Plateau. Besides contributing to the ecosystem by feeding lakes and providing a special habitat for flora and fauna, the rocks greatly add to the aesthetics of our City. The book shows the antiquity of Rocks, the speciality of Deccan granites, their integration into everyday life and finally the urgent need to preserve these irreplaceable sculptures of Nature for future generations. This publication was made possible with technical inputs and data from multi-disciplinary teams with eye-catching photographs taken by professionals and members of the Society.

"Marvels of Nature" is definitely a must-have for every home not just to appreciate the sheer beauty of rocks but to comprehend the intrinsic connection between human life and all of Nature - to save Man, we have no choice but to focus on saving Nature and saving rocks is a big part of this equation. Rock sites are healthy lung spaces much needed in the midst of concrete jungles that have sprung up all around us. The rocks lend themselves to adventure sport and family entertainment, being in the midst of urban layouts.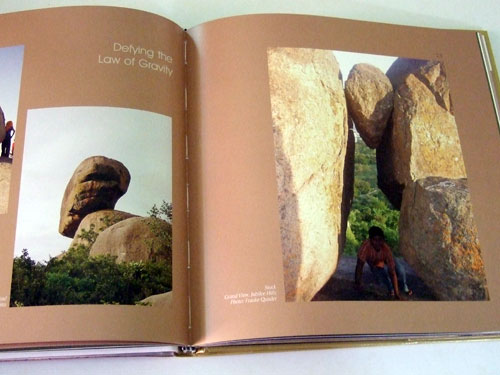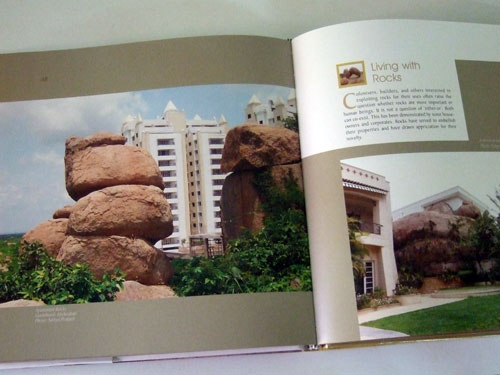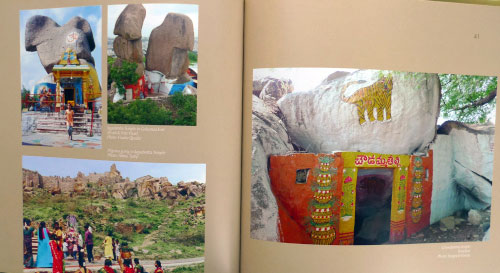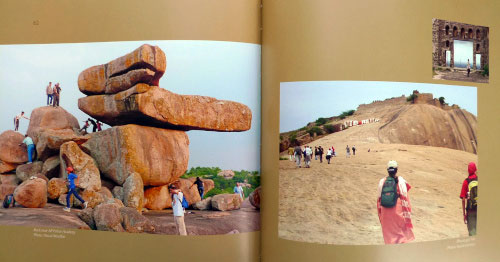 To order copies of "Marvels of Nature – Rockscape of Telangana", contact
secretary@saverocks.org
or call the office of the Society to Save Rocks at 040-23552923.
Payment of Rs. 600 per copy can be made by cheque in favour of
Society to Save Rocks
or by transfer through NEFT to the SB Account of the Society at:
Bank Name:
Bank of Baroda
Branch:
Jubilee Hills, Hyderabad 500 033
Account No.
18090100003047
NEFT Code:
BARB0JUBILE
(where 0 is a zero) with name and purpose of transfer.



For the review of another book, the Scientific Survey of Rock Sites in Andhra Pradesh Districts, published by the Society to Save Rocks, please check out "Projects" or Click here.