Rockscape of Andhra Pradesh - By Narendra Luther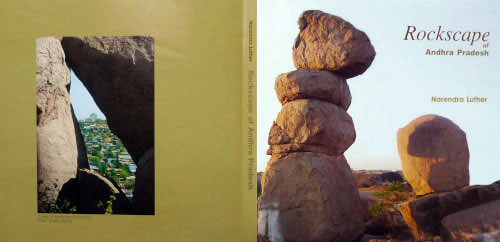 The 'interior decoration' of Hyderabad is its oldest and most valuable natural heritage - its 2,500 Million year old rocks. These rocks not only have an aesthetic value; they are of great ecological importance, supporting the lake system and diverse flora & fauna.

This Coffee Table Book published by the A.P. Tourism Department, starts with a very brief history of Andhra Pradesh, followed by a concise history of the city. The write-ups have been amply supplemented by beautiful photographs of various rock formations in and around the city and surrounding districts. The author, an expert on the history and culture of Hyderabad, has supplemented the material with contributions from other scientists from National Geophysical Research Institute, State Department of Mining & Geology, Osmania University and The Acharya N G Ranga Agricultural University.

The book will be a fascinating addition to anyone's Living Room collection. It is a piece of art but it also helps in raising awareness of the urgent need to preserve and protect our rich heritage.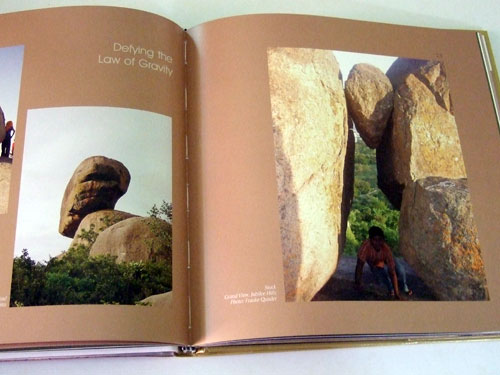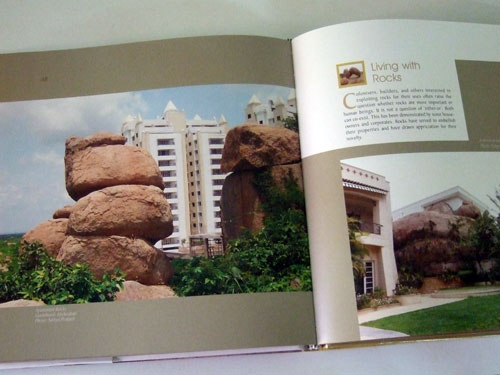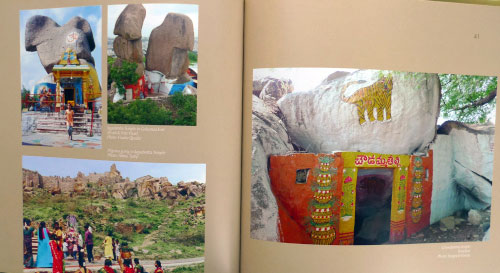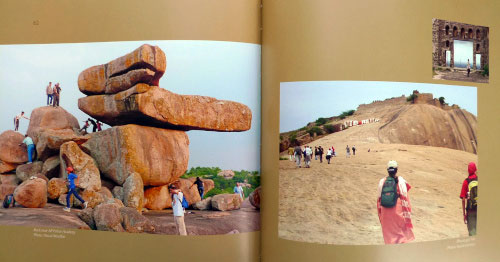 To order copies of "Rockscape of Andhra Pradesh", contact secretary@saverocks.org or call the office of the Society to Save Rocks at 040-23552923.

Payment of Rs. 600 per copy can be made by cheque in favour of Society to Save Rocks or by transfer through NEFT to the SB Account of the Society at:

Bank Name: Bank of Baroda
Branch: Jubilee Hills, Hyderabad 500 033
Account No. 18090100003047
NEFT Code: BARB0JUBILE (where 0 is a zero) with name and purpose of transfer.





For the review of another book, the Scientific Survey of Rock Sites in Andhra Pradesh Districts, published by the Society to Save Rocks, please check out "Projects" or Click here.