Rock Walks
Hyderabad Rockathon 2017
Conducted by Society to Save Rocks and Great Hyderabad Adventure Club!
See all details on www.hyderabadrockathon.com.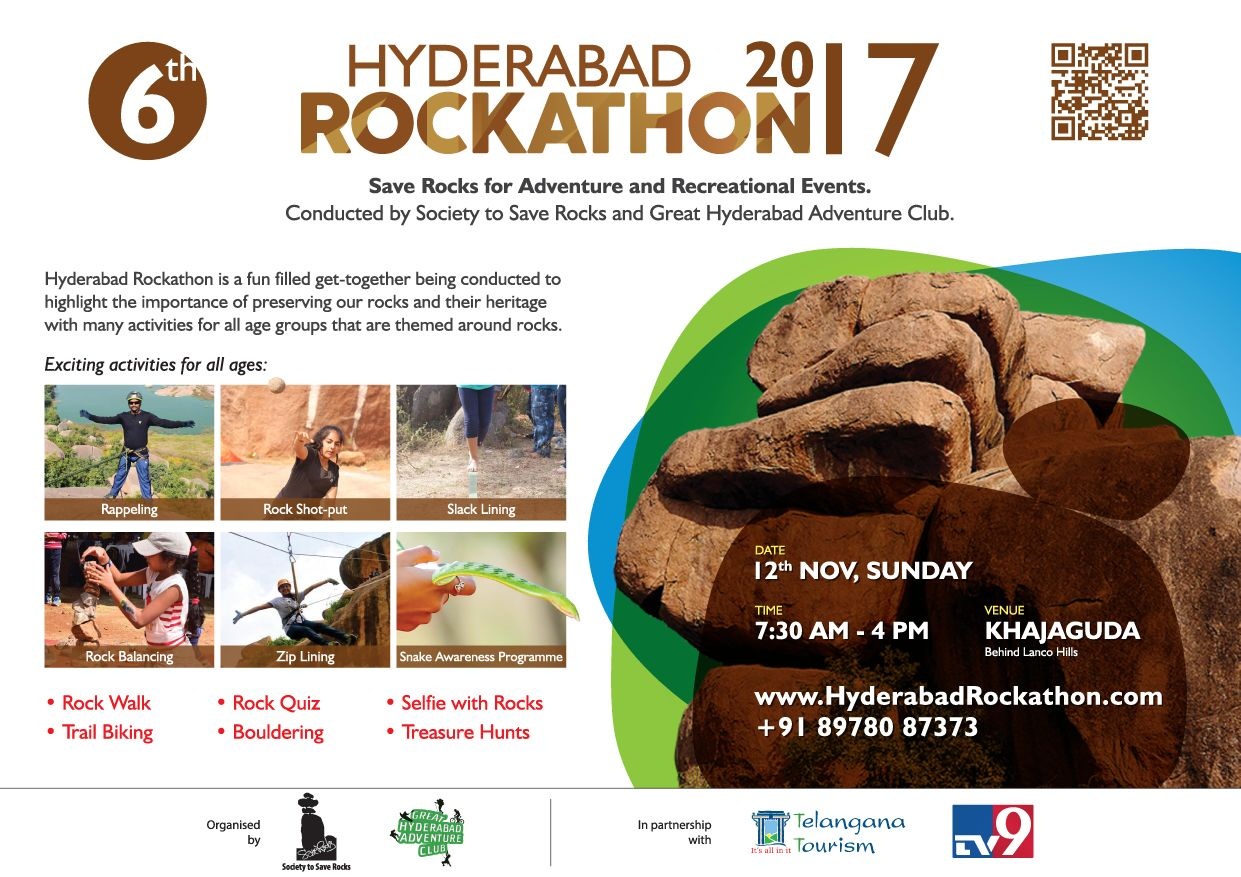 Rock Walks are nature treks to different rocky areas in and around Hyderabad. They usually take place in the afternoon (and occasionally in the early morning) of the third Sunday of every month. No fees are charged. Sensible walking shoes, long pants and a cap should be worn. Drinking water is a must.
The Society does not take responsibility for any accident or injury that may occur during rock walks. Walkers should heed safety instructions given by the guides.