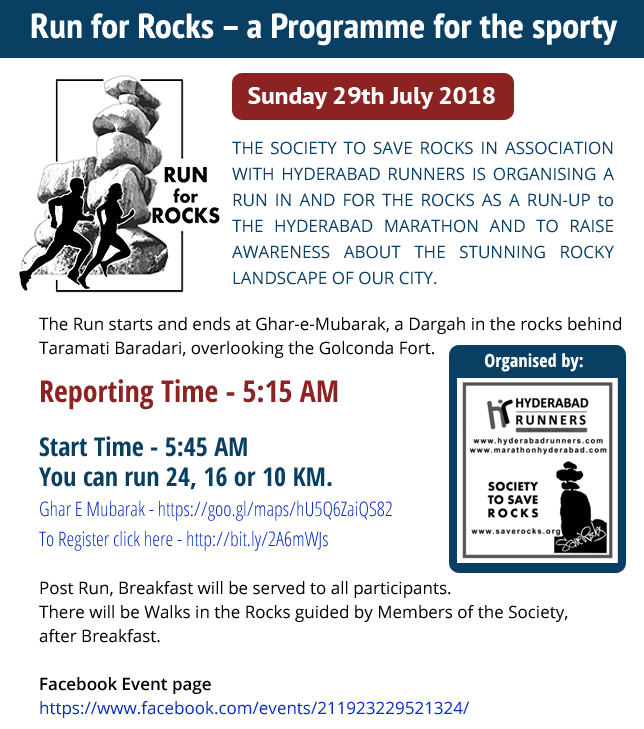 Hyderabad – City of Rocks



Our Documentary "Hyderabad – City of Rocks" is available on YouTube. Click here.

All Rock Lovers are requested to help in spreading the message of the Deccani rock preservation. You could send the link to your friends, family, club, and other associations who might be interested in screening the film. YouTube carries the 12.5 min. version. A shorter version is available with the Society to be used as a filler in any programme. Contact the Secretary at 9849936248. See also Newsletter No. 87.




Rock Walks are nature treks to different rocky areas in and around Hyderabad. They usually take place in the afternoon (and occasionally in the early morning) of the third Sunday of every month. No fees are charged. Sensible walking shoes, long pants and a cap should be worn. Drinking water is a must.
The Society does not take responsibility for any accident or injury that may occur during rock walks. Walkers should heed safety instructions given by the guides.